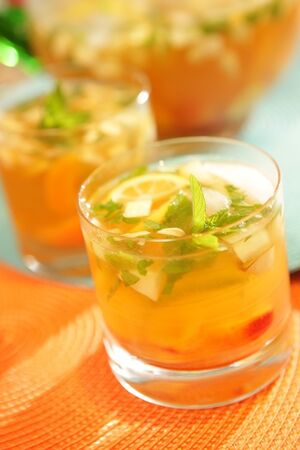 Description
Edit
In Romanian: Lichior de caise
Ingredients
Edit
1 qt / 1 l water
1 lb / 500 g sugar
½ qt / 0,5 l vodka
¼ vanilla stick
one teaspoon caramelized sugar essence (optional)
Directions
Edit
Put the pitted apricots in a glass jar, pour vodka to cover, and cover the jar tightly with cellophane.
Keep this in the sun for two weeks.
This will be the essence.
When ready, add half of the strained essence and remove from heat.
Let cool.
Then add the other half of the strained essence, ½ qt / 0,5 l vodka and the caramelized sugar essence. It is better to filter this through special filter paper.
Bottle the drink and keep in a cool place.